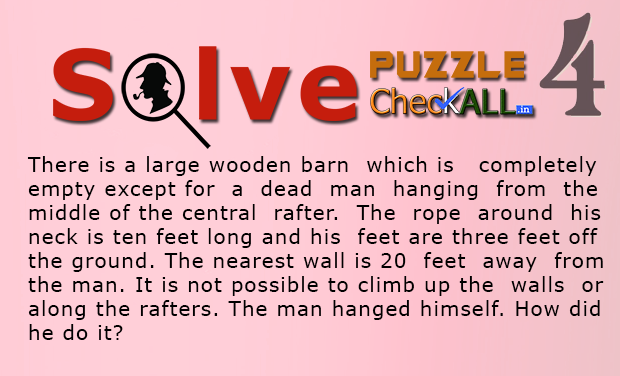 It's a very good puzzle. It may require a lot of time to figure it out, but requires simple science knowledge.




Solve: The Man who Hanged Himself [Lateral Puzzle]
There is a large wooden barn which is completely empty except for a dead man hanging from the middle of the central rafter. The rope around his neck is ten feet long and his feet are three feet off the ground. The nearest wall is 20 feet away from the man. It is not possible to climb up the walls or along the rafters. The man hanged himself. How did he do it?
Hint: There was some water on the ground.



Click Here to check other Lateral Thinking Puzzles. Click Here to see the solution.
Related Posts